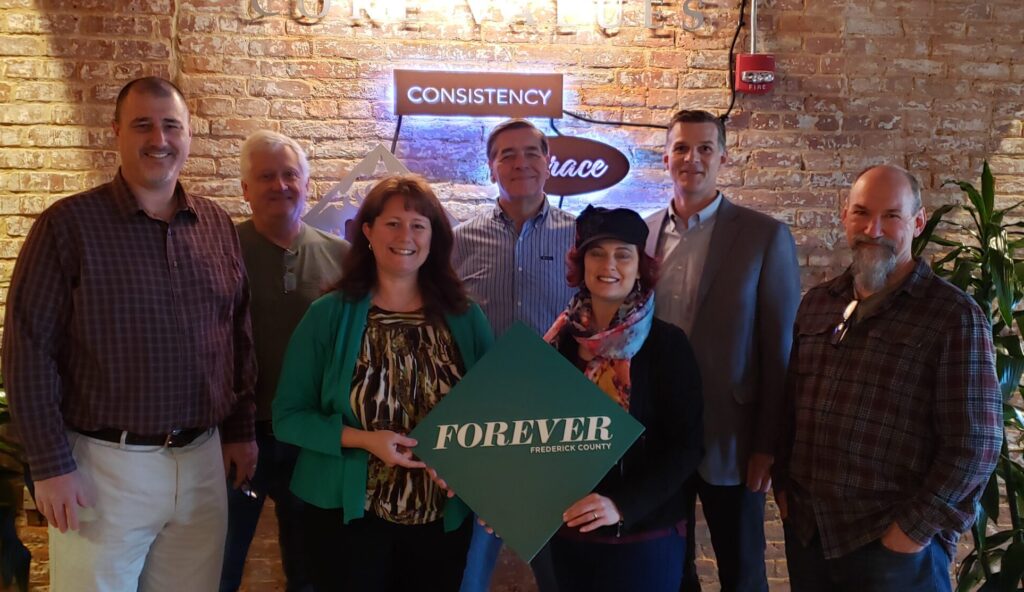 In its 2018 Human Needs Assessment, the Community Foundation identified substance use disorder (SUD) as one of the most pressing needs in Frederick County, alongside supporting families with children and preparing for an aging population. In the last four years, the Community Foundation has distributed more than $500,000 to local nonprofits to support SUD programs and initiatives.
Last year we supported Wells House at Gale Recovery with a $30,000 grant for its Therapeutic Incentive Program (TIP) for adults in recovery.
"You won't find another program like this anywhere in the state," said Wells House Chief Operating Officer Christina Trenton.
TIPs melds together a workforce development program with a low intensity residential program for men and women who are in recovery. Wells House has seen great success for those who have gone through the program and according to Trenton, there is more demand for the program than slots available.
"Helping people get back on their feet and become self-sufficient is incredibly important," Trenton said.  "These are people no longer receiving social service benefits, no longer in homeless shelters, not in the criminal justice system – they are engaged in productive and meaningful activities, which makes all of us better."
September is National Recovery Month and thanks to the efforts of the nonprofit organization Crossed Bridges, you're going to see a lot of purple across the county in the coming weeks. Frederick County Goes Purple is a grassroots call to action to unify and educate the community to reduce substance-related deaths and overdoses. Crossed Bridges received a $10,000 grant from the Community Foundation to support its efforts to educate the community about substance use prevention and treatment.
"Our Purple Certified Training program helps community members understand how to stand with folks in recovery – how to set good boundaries and expectations, instead of getting that deer in the headlights look when someone starts talking about their struggle with addiction," explained Crossed Bridges Founder Jon Switzer. "We can't make the decision for people to enter recovery, but when they do, they can't do it without us."
The Community Foundation is able to make a significant impact in areas of real need thanks to the many generous donors who are determined to bring positive change to the community.
In 2005, just a year before she passed away, Elizabeth Richards created The Substance Use Disorder Treatment for Frederick County Youth Fund with the Community Foundation. A life-long resident of Frederick County, Ms. Richards was active in the community – she was a member of Grace United Church of Christ and a life member and past president of the Frederick Memorial Hospital Auxiliary, among other activities. Her legacy lives on in the lives she impacts every day through this fund.
Each year this fund, and others like it, provides critical financial support for SUD programs and initiatives in Frederick County. We all have a role to play during National Recovery Month and every other day of the year in working to destigmatize addiction and support those in recovery. Generous donors and relentless nonprofits remind us that compassion and support have the power to transform lives.
Photo caption: Crossed Bridges representatives pose for a photo after receiving a Community Foundation grant in 2020, from left to right: founder Jon Switzer, board member Paul Foss, founder Carol Switzer, board member Ron Parsons, board member Jasmine Sneed, board member Chris Moody, and boardember Scott Ryder.
*Published in The Frederick News-Post on 8/28/2023.