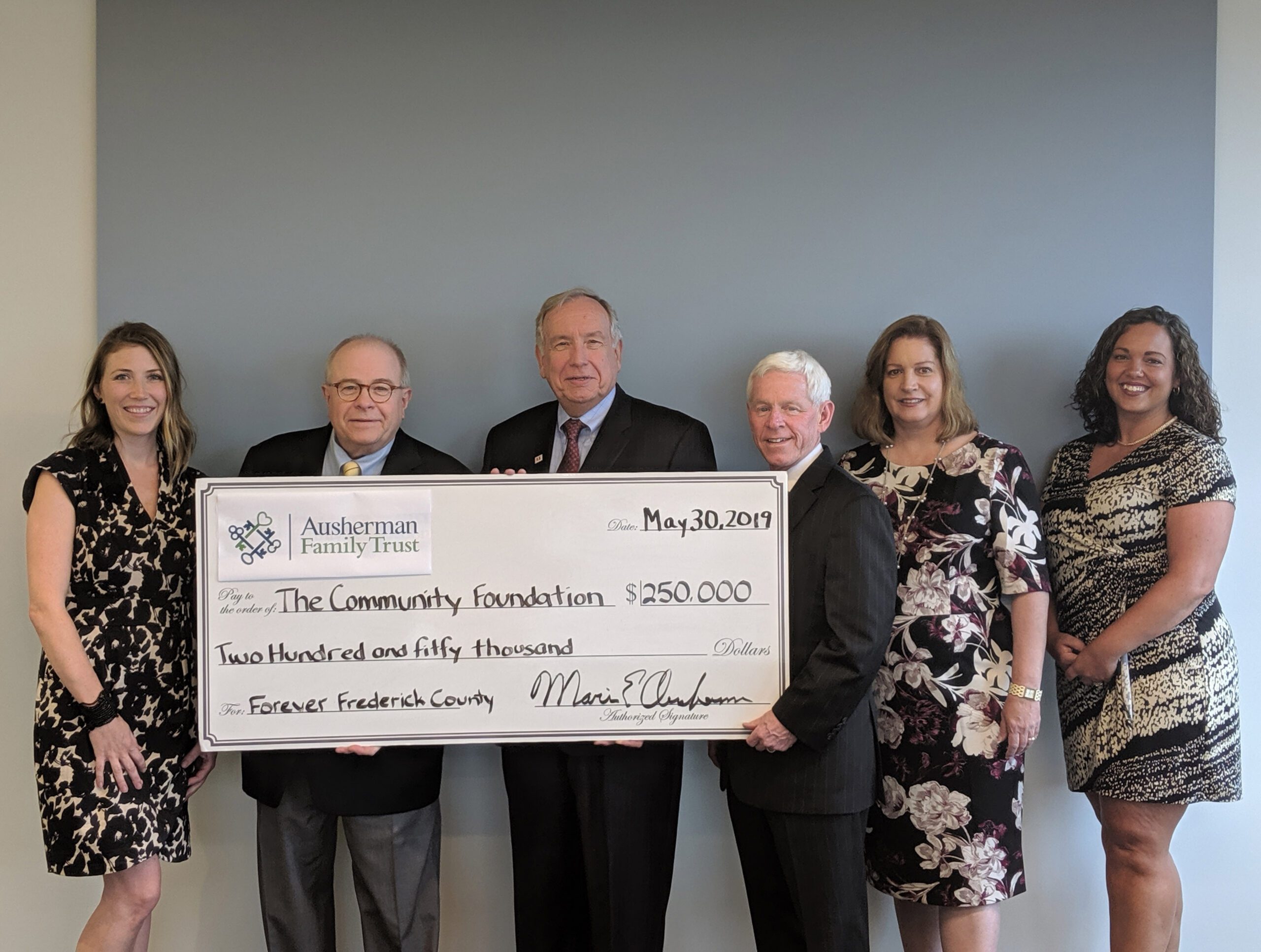 FREDERICK, MD – July 11, 2019: Ausherman Family Trust has shown its support for The Community Foundation of Frederick County's Forever Frederick County Campaign with a $250,000 gift.
The Forever Frederick County Campaign was announced in June 2019 as a major fundraising effort by the Community Foundation. With a goal of $20 million, the endowed funds created will provide grants that will support the greatest needs in Frederick County, now and in the future.
Ausherman Family Trust is well known within Frederick County for its support of programs and projects that enhance and help build a thriving community. "This campaign gift is significant and generous, and we are very grateful to Ausherman Family Trust's board of trustees for their support," said Gordon Cooley, Community Foundation trustee, and Forever Frederick County Campaign chairman. "It sets an inspiring tone as we work towards meeting our campaign goal."
To date, the Community Foundation has commissioned two independent needs assessment studies. These studies and similar ones in the future will assist its board of trustees in determining where grants are most needed. The 2018 Frederick County Human Needs Assessment provided data that identified the areas of substance use disorder, the aging population, and supporting families with children as current greatest needs. As needs change over time, the Community Foundation will be prepared to assist.
For more information about the Forever Frederick County Campaign, visit www.ForeverFrederickCounty.org. Information about the 2018 Frederick County Human Needs Assessment study can be found at www.FrederickCountyGives.org/NeedsReport.