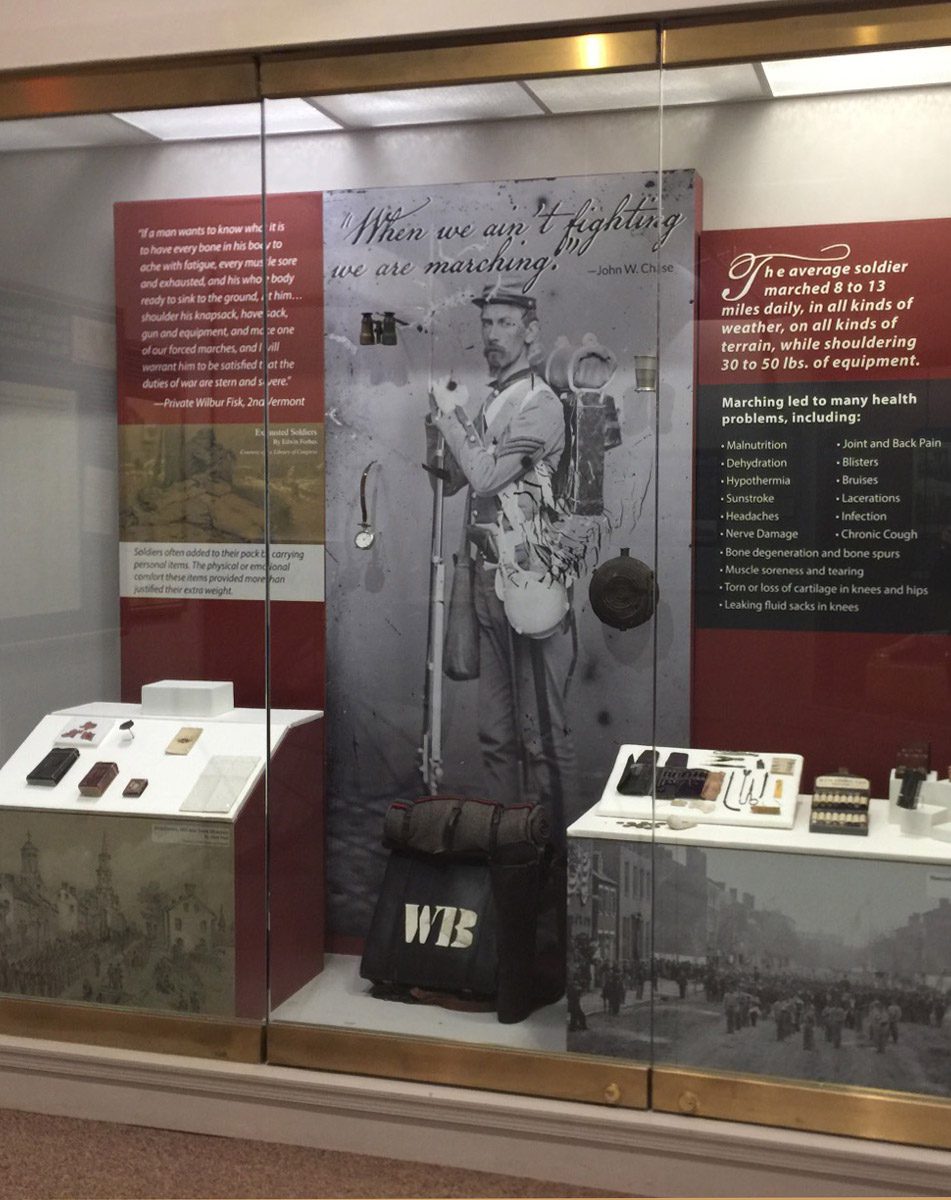 July 4th has come and gone again, and we celebrated our country's independence. This holiday also means that it's officially summertime. Vacation travel is in full swing, and many people visit the battlefields and museums and parks in our area dedicated to preserving the history of the United States as well as Frederick County's history.
America's Civil War had many events that occurred in Frederick County. Farmhouses, churches, and other buildings throughout the county were used as medical hospitals. In the early 1990s, Frederick County became home to the National Museum of Civil War Medicine. The idea to preserve this part of history came from Dr. Gordon E. Dammann, an Illinois dentist and collector of Civil War medical artifacts, and author of a three-volume Pictorial Encyclopedia of Civil War Medical Instrument and Equipment. The museum highlights innovative aspects of Civil War medicine such as a field dressing station, field hospital, and evacuation of wounded soldiers and incorporates the artifacts into the exhibits.
With many history buffs as Frederick County residents, we've helped people create funds that preserve our heritage, such as The Frank R. Parsons Fund for the National Museum of Civil War Medicine. Mr. Parsons created the fund through his 2009 Wertheimer Fellow for Excellence in Volunteerism Award, which he received from the Community Foundation for his extraordinary volunteer efforts. His interest in Civil War history led him to become a master docent at the museum, and so he dedicated his fund to support its community education efforts.
The Robert E. Gearinger National Museum of Civil War Medicine Endowment Fund was created in 1994 by the Fredericktown Bank & Trust (now PNC Bank) board of directors to honor Mr. Gearinger's 46 years of service to the bank. His interest in the Civil War and his volunteer service as president of the museum's board catalyzed the fund's creation.
Other funds that have provided grants to the museum include The DeWalt Willard Charitable Gift Fund, The Frederick Mutual Insurance Company Donor-Advised Fund, The Historic Preservation Field of Interest Fund, The Mr. and Mrs. Charles A. Nicodemus Family Fund, The PNC Charitable Gift Fund, and Community Foundation unrestricted funds.
Every grant has helped the museum grow, add exhibits and interactive experiences, expand educational programs, maintain the 200-year-old building, and much more. "These funds are fundamental to everything we do here, and they feel like family because they were formed by people who know us," said David Price, the museum's executive director. "I'm happy that people want to keep the museum alive and help provide a dependable, consistent source of funding."
What do you want to preserve or support? Every fund is unique to the person who envisions it, and the Community Foundation can help you bring it to life.