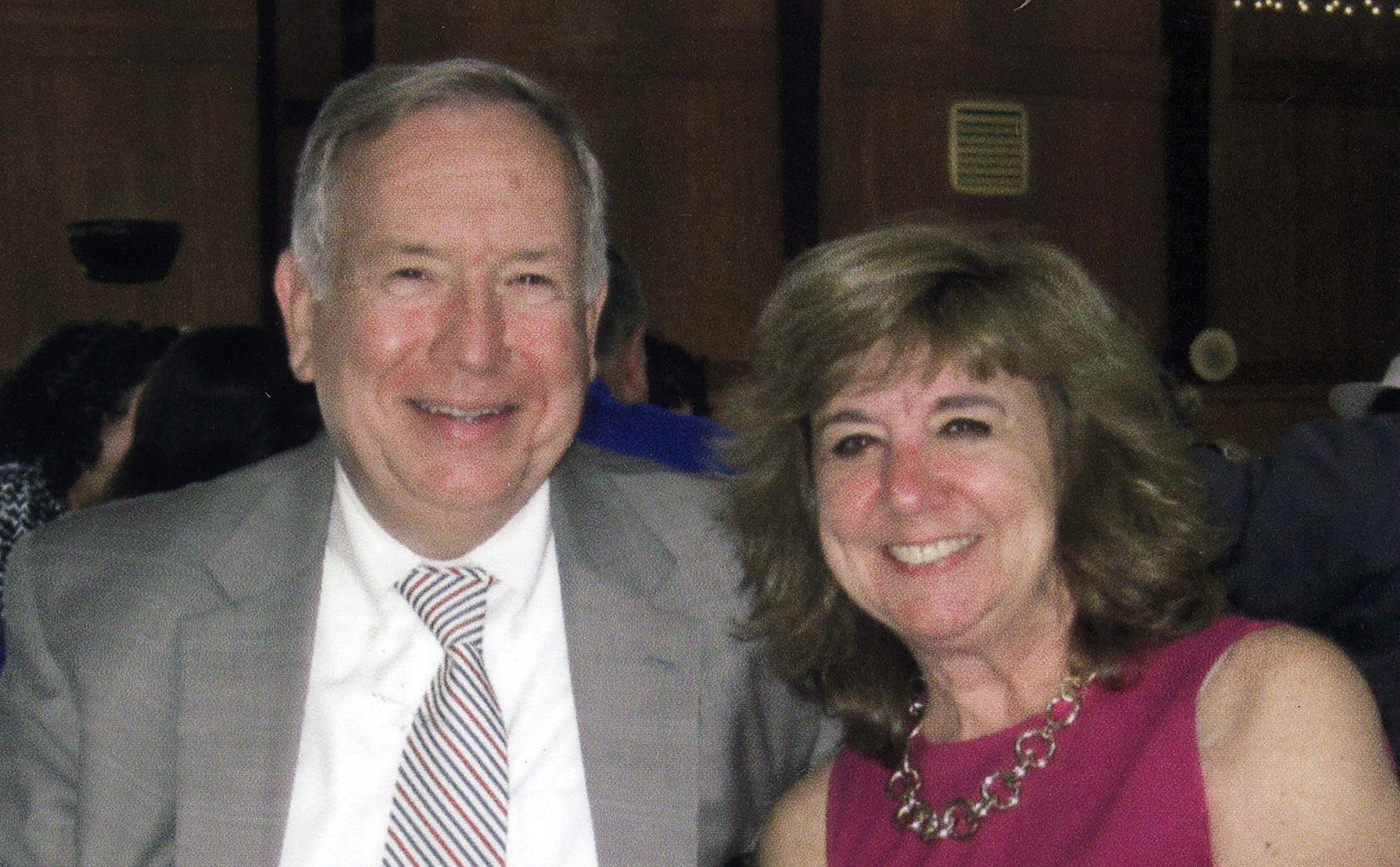 When Gordon Cooley and Teresa Warfield were growing up in Hyattstown and Damascus, Maryland, respectively, helping friends and neighbors in need was "just something the community did. There was very little fanfare," said Mr. Cooley. "Either through the church or some other way, those who were in a position to help just did so—we took care of each other."
In 1999, Mr. and Mrs. Cooley established a donor-advised fund at The Community Foundation of Frederick County. Over the past several decades, The Gordon M. and Teresa Warfield Cooley Charitable Gift Fund has resulted in significant grant support to local nonprofits, including The Arc of Frederick County, Blessings in a Backpack, Goodwill Industries, Mission of Mercy, New Spire Arts, Women's Giving Circle, Heartly House, Interfaith Housing Alliance, and more. In addition, the Cooleys have generously supported The Bar Association Justice for All Fund for many years, which helps people obtain legal services regardless of their ability to pay. Then, in 2019, the Cooleys created The Gordon and Teresa Cooley Unrestricted Fund in support of the Community Foundation's Forever Frederick County Campaign.
Although many would say that this type of generous support for those in need is far less typical than it used to be, the Cooleys respectfully disagree. Thanks to the robust and strategic grantmaking efforts of the Community Foundation, one of the organizations they have passionately supported for 23 years, generous individuals continue to be intimately involved with ensuring the quality of life for those who live and work here.
And because Mr. and Mrs. Cooley believe financial support is only part of helping their community thrive, both have generously given their time to the Community Foundation, as well as other local nonprofits. Mrs. Cooley was a member of the Community Foundation's Special Events committee for many years, and Mr. Cooley served on its board of trustees from 2000-2006, including a one-year term as its chairman from 2004-2005. With his return to the board in 2018 to chair the Forever Frederick County Campaign, he became the first person to serve a second term as a Community Foundation trustee.
According to Mrs. Cooley, one of the things that impressed her most about the Community Foundation is its commitment to enhancing the quality of life for all in Frederick County. "The organization is very careful to recruit representatives from all over the county to serve on its board," she said. "The trustees are not only well-respected for their expertise in business; they are also well-known and trusted in their communities as volunteers, and this helps ensure that every area has a voice and as many people as possible are being lifted up."
The Forever Frederick County Campaign is one of the most critical initiatives the Community Foundation has ever launched. When it was time to choose a community leader for this effort, one of the first people who came to mind was Gordon Cooley. The board of trustees knew he had the vision and the imagination to see the importance of this effort and the institutional knowledge to understand why a campaign like this was so necessary.
Mr. Cooley said that contributions to The Forever Frederick County Fund provide the Community Foundation with the resources it needs to be more flexible, act more nimbly, and respond more quickly as new, pressing needs emerge—issues that may threaten Frederick's quality of life in the future.
"It is heartwarming to see how many donors have come forward to make gifts in support of the Forever Frederick County initiative," he said. "That's indicative of a very high level of community trust in this organization. When you look at the people who have come forward to serve as trustees over the past 35 years, it's easy to understand why the community has such faith in the Community Foundation."