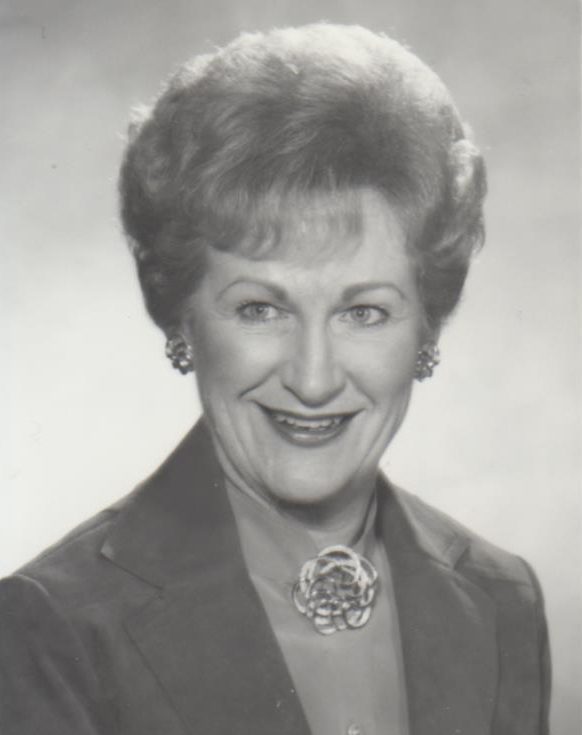 Ramona Remsberg devoted her professional and personal life to the betterment of Frederick County. A pillar in the Frederick community, she completed a distinguished 55-year career in banking and finance at a time when women were not in the field.
Mrs. Remsberg started her career as a courier with Frederick County National Bank, later became president, and finally served as vice chairman of the bank's board of directors in retirement. Her impressive professional career rivals her extensive community service. Her dedication to the Frederick community was reflected in the countless hours that she spent volunteering in leadership roles with at least ten organizations, including Hood College, Frederick County Chamber of Commerce, Frederick Arts Council, and Mental Health Association of Frederick County.
Because of her selfless desire to serve others, Mrs. Remsberg made estate provisions to establish a scholarship fund with the Community Foundation through a charitable remainder trust. The Ramona Corun Remsberg Scholarship Fund was established in 2003 and assists students pursuing a post-secondary education and career in finance. To date, 15 students have received more than $45,000 in scholarships to pursue their educational and career aspirations.
One of those students is Caleb McNeil. Following Mrs. Remsberg's career and community service path, Caleb is studying finance and business analytics at Indiana University's Kelley School of Business with hopes to pursue a career in investment banking. He received a 2016 Wertheimer Youth in Action Award from the Community Foundation which recognized him for positively impacting the community by volunteering with the Frederick Rescue Mission.
"The Ramona Remsberg Scholarship has been so helpful. The cost of attendance was a huge factor in deciding what school to attend," Caleb said, reflecting on his freshman year. "This type of support has been so encouraging this past year."
In addition to helping students further their education, Mrs. Remsberg's legacy is supporting an organization where she spent many volunteer hours as a longtime board member. In 2004, Heartly House established The Ramona C. Remsberg Fund for Heartly House with the Community Foundation with money it received through Mrs. Remsberg's estate provisions. The fund's purpose is to support Heartly House, the only organization in Frederick County that provides comprehensive services to survivors of domestic violence, sexual assault, human trafficking, and child abuse. More than $12,000 dollars in grants have been disbursed from the fund since it was founded.
Mrs. Remsberg's legacy is honored in the two funds at the Community Foundation in her name. Her trailblazing career, tireless work ethic, and desire to help others will forever be remembered in the Frederick community.