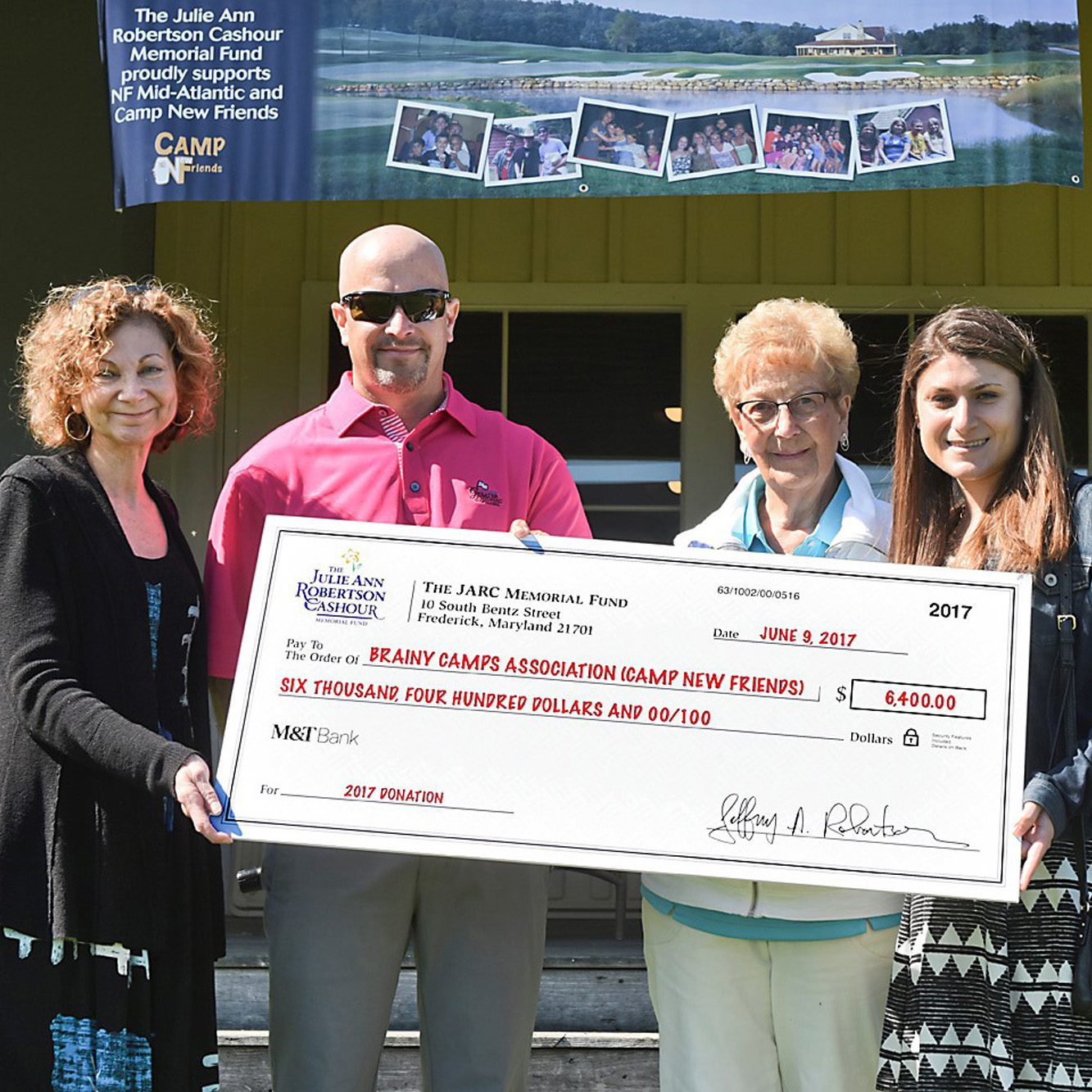 FREDERICK, MD – September 12, 2017: Three nonprofits were the recipients of grants totaling $16,700 from The Julie Ann Robertson Cashour Memorial Fund. The endowment fund was established in memory of Julie Ann Robertson Cashour by her family, and is managed by The Community Foundation of Frederick County. Benefitting were Brainy Camps Association (Camp New Friends), NF Tumor Fund, and Children's Tumor Foundation. Funds totaling $50,000 were raised through the annual Greater Potomac Golf Classic, held on June 9, 2017 at Whiskey Creek Golf Club. Since its inception in 2001, the fund has raised more than $425,000 and disbursed more than $153,000 to deserving charities dedicated to improving the health and well-being of individuals and families affected by neurofibromatosis.
Endowment funds established in memory of loved ones are one of the many ways the Community Foundation helps individuals, families, and organizations touch lives in meaningful ways. Each year, The Julie Ann Robertson Cashour Memorial Fund distributes 5 percent of its June 30 market value to nonprofits as recommended by the fund founders and approved by the Community Foundation board of trustees.
Pictured, left to right: Sandra Cushner Weinstein, Director, Brainy Camps; Jeff Robertson and Mary Lou Robertson, fund representatives, and Alyssa Weinstein, Brainy Camps.