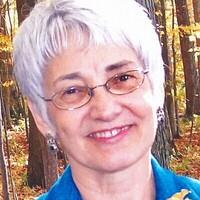 FREDERICK, MD – March 15, 2023: The Nancy H. Whitney, R.N. Scholarship Fund has been established with The Community Foundation of Frederick County and becomes one of its more than 770 component charitable funds.
To honor their mother and her positive impact on those around her, Jana Lamonica, Amy Whitney, and Stephen Whitney have created The Nancy H. Whitney, R.N. Scholarship Fund.
Nancy worked as a registered nurse at Frederick Health Hospital and was committed to whole-person health care. Her husband, Joseph, had a final wish that this fund be created in his wife's memory so her legacy of care and dedication within the community would continue. The fund will provide financial assistance for Brunswick High School graduates, including nontraditional students, pursuing an education in the healthcare field.