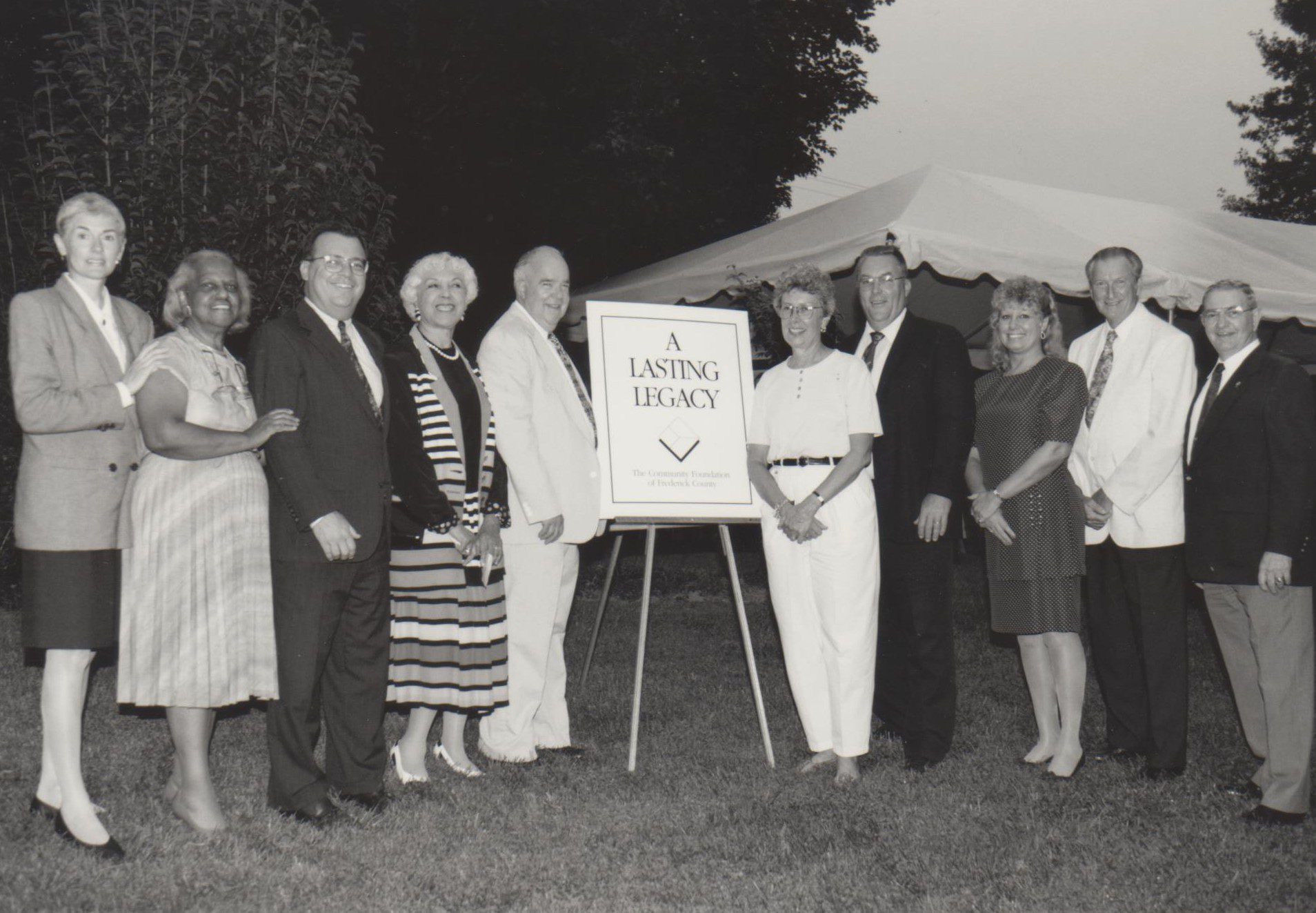 Since it was founded in 1986, The Community Foundation of Frederick County has encouraged charitable giving that benefits the quality of life for all residents of the county. One of the Community Foundation's component funds has provided broad impact and enhanced the quality of life specifically for Brunswick area residents.
Judge and Mrs. William Wenner were longtime Brunswick residents and were deeply involved in their community. Judge Wenner was chairman of the board of Maryland Blue Cross Blue Shield, chairman of the board of trustees at his alma mater, St. James School, and was a member of the Brunswick Rotary Club and Frederick Kiwanis Club, among many other community activities. Lila Wenner served on the board of Frederick Memorial Hospital (now Frederick Health Hospital), was chairwoman of Heartly House, and was the first woman to serve as a director on the board of Farmers & Mechanics National Bank.
The Wenners cared deeply about their community and wanted to see it thrive well into the future. In 1993, Judge and Mrs. Wenner created The Brunswick Area Fund with the Community Foundation to support community services and projects in Brunswick.
The Brunswick Area Fund has disbursed nearly $19,000 to a wide range of programs and causes. Grants from the fund have supported a variety of programs at Brunswick Middle and High Schools, including helping to purchase musical instruments, funding the GeoBee and Mathematics Contest 8, offsetting the expenses of theatre productions for the drama club, and funding student enrichment programs.
Grants have also supported the restoration of the mural bridge in downtown Brunswick, helped Grace Episcopal Church provide WIC (Women, Infants, and Children) assistance for local families, supported the Brunswick Railroaders Little League, and awarded grants to Mission of Mercy for medical and dental care to many uninsured and underinsured people who live in the area.
Thanks to Judge and Mrs. Wenner's generosity and vision for the future, grants from this fund will benefit Brunswick residents for generations to come.
The Brunswick Area Fund is what is known as a field of interest fund, which allows a donor to specify general areas to direct grantmaking, but not specific nonprofits. Field of interest funds can benefit a specific geographic area, as demonstrated by The Brunswick Area Fund. If you are interested in learning more about creating a fund to support a specific geographic area of Frederick County, contact our office at 301.695.7660 to speak with one of our staff members.
Photo caption: The Community Foundation joined trustee Lila Wenner in hosting a reception announcing The Brunswick Area Fund. Pictured, from left: Karol Strang, director of the Brunswick CASS Program, Community Foundation trustees Edith Wars, Walter C. Martz, Dr. Blanche Bourne-Tyree, Dr. Herbert Doggett and Lila Wenner, Brunswick City Councilman Brent Bell, Sylvia Nicola, president of The Learning Tree Day Care Center, Ed Gladstone, president of the Brunswick Railroad Museum's board of directors, and Community Foundation trustee Marion Carmack. Photo credit: Kurt Holter.