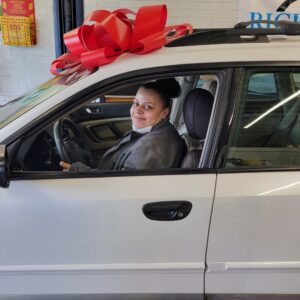 In the tapestry of a vibrant community like Frederick County, there exists an indelible thread that weaves together compassion, dedication, and an unwavering commitment to improving lives. That thread is our local nonprofits, fueled by individuals who work tirelessly day in and day out to uplift those for whom a little help will go a long way.
Second Chances Garage provides vehicles and reduced-cost repairs to low-income, wage-earning individuals and families. For many, lack of reliable transportation presents insurmountable obstacles – hindering access to essentials like education, healthcare, employment, and community support resources, as well as everyday tasks like shopping for food, attending medical appointments and engaging in social activities.
"This [program] allows the vehicle recipients to be more independent and empowered to get back in the driver's seat of life again," says Second Chances Garage Executive Director Barbara Swanhart.
Swanhart says that there is a ripple effect that comes with access to reliable transportation and those ripples impact every facet of life.
"Studies show that children from families without reliable transportation do not get involved in after school activities, community athletics or local organizations. They miss out on basic skills such as leadership, teamwork, and responsibility," Swanhart says.
At first glance, it's easy to think that only the family that receives the vehicle benefits. But we all know that a strong community is built from individual families that are stable and secure.
"When a family receives a car, a whole new world opens up to them," Swanhart said. "The kids benefit and so does everyone around them – by building a better, positive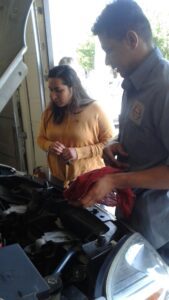 youth community. Having a car can also help eliminate poor nutrition, poor health care and unemployment."
The Community Foundation of Frederick County works both with generous donors who are committed to making life better for those who live and work in our community; and also with the vital nonprofits that work hand-in-hand with individuals and families facing economic hardship.
Over the last few years, Second Chances Garage has received multiple grants through the Community Foundation. This year, Second Chances received funding from The Transportation Field of Interest Fund and last year they received support through multiple Community Foundation funds including The Women's Giving Circle of Frederick County Fund.
"Without these grants, it would be challenging to run these programs and we wouldn't be able to assist as many people," Swanhart says.
The Community Foundation has been providing support to local nonprofits since 1986. Just last year we infused $6.3 million in grants into the Frederick County community. In partnership with local organizations and nonprofits, we are addressing the community's most pressing needs.
We understand the critical work of weaving together all those vital threads that make up the tapestry that is Frederick County, and we are grateful that so many donors and grantees continue to entrust us with this important work.
*Published online in The Frederick News-Post on 6/19/2023.