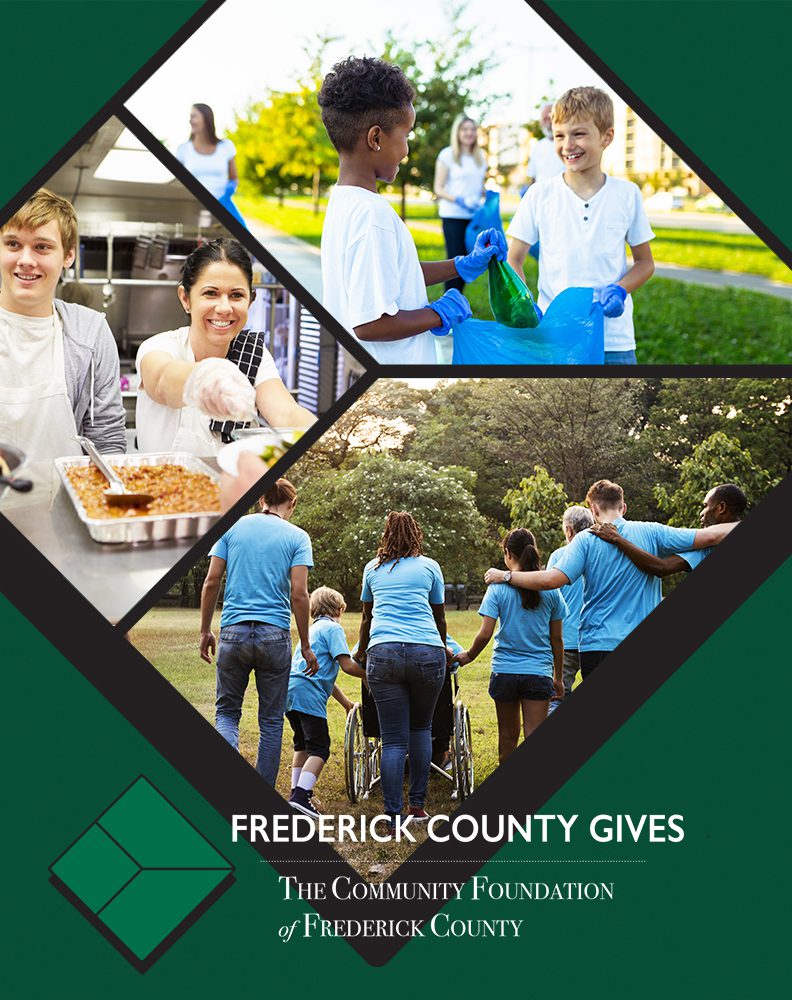 April is the official month for recognizing the contributions, talents, time, energy, and resourcefulness of the millions of volunteers who contribute in countless ways to society. National Volunteer Week began in 1974 when President Richard Nixon established it via executive order. In 1989, President George H. W. Bush designated April as National Volunteer Month as part of the 1000 Points of Light Campaign. It's estimated that 63 million Americans give volunteer hours, which equates to billions of hours and billions of dollars in economic impact.
Today's column is dedicated to the thousands of volunteers who are giving back in Frederick County. More specifically, it's dedicated to the hundreds who help the Community Foundation carry out its mission of "For Good. Forever. For Frederick County."
There are more than 160 people who have served or are currently serving as trustees on the Community Foundation's board since 1986 when the organization was founded. The average term length is six years, the board meets monthly, attends Community Foundation sponsored events, and represents the Community Foundation at other meetings and functions throughout the county. Every trustee also serves on one or more committees which means additional meetings, preparation, and "homework" to research, review, or follow-up on some aspect of the committee's work.
Our committees have, as of our FY2018 Committee listing in our annual report, 185 positions, as some people serve on multiple committees. Our largest committee is the Scholarship Committee, where between 80 and 100 people give between 10 and 20 hours each spring to review the more than 1,300 scholarship applications received in March. This is truly a labor of love as each application is reviewed by at least three people in the decision-making process. (Each committee member doesn't review all 1,300 applications – these are divided up, but some committee members might be reviewing and scoring between 25 and 50 applications.) The Grants Committee, while smaller in number, also contributes countless hours to review grant applications in our impact and strategic grant cycles – another daunting task when the dollar amount of grant requests always exceeds the amount of money available.
Other committees, such as the Development, Governance, Audit, Investment, Human Resources, Marketing, Professional Advisor, Real Estate, Trusts and Estates, and Strategic Planning, require great volunteer power to keep the wheels of the Community Foundation in motion.
There are also volunteers who are not part of a committee. These are the good folks who help stuff envelopes, make phone calls, assist in setting up for events, file name badges, and a whole list of other chores. We are so grateful for this help, as it frees up the staff for other work.
Have you considered adding to your legacy by volunteering? There are many opportunities in Frederick County that can make a difference, from mentoring youth, helping people learn the English language, serving meals to those in need, and much more. Volunteering is powerful – it brings people together for causes they have in common, and studies cite the mental and physical health benefits.
As you consider your volunteer legacy, here's a message to every Community Foundation volunteer and every volunteer in Frederick County: thank you. Your efforts do not go unnoticed, your passion is contagious, and the impact for good that you create is priceless.