Today's fast-paced and technology-driven world has made career and technology programs increasingly important for individuals seeking to develop the skills and knowledge necessary to thrive in the modern workforce. These programs offer students hands-on training in a variety of fields, including information technology, healthcare, engineering, and skilled trades, and can provide a pathway to high-paying and in-demand careers.
Some career and technology pathways require certifications, equipment, and specialized tools, in addition to tuition and supplies for higher education, all of which cost money. Over the years, the Community Foundation has worked with generous donors who want to ensure that career and technology students have the support necessary to realize their educational and career dreams.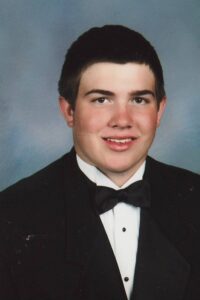 Jacob Hubble attended Linganore and Oakdale High Schools and participated in the welding program at Frederick County Public School's Career and Technology Center (CTC). Not only did he love it, he was also really good at it, winning county and state awards. In 2008, Jacob passed away unexpectedly at the age of 17. Jacob's parents, Sara and Barry, worked with the Community Foundation to create The Jacob W. Hubble Memorial Scholarship Fund. The fund gives preference to students who have participated in the CTC welding program.
"When you lose a child, you want to do something that gives back, and that helps people remember who your child was," said Sara Ely, Jacob's mother.
"He was very smart academically, and talented with his hands too," Sara said of Jacob. "I think the fund is important because there is already a lot of support focused on academics and preparing for white collar jobs. We want to support the students in trades and agriculture."
The fund has awarded about 15 scholarships since 2009 and Sara said some students have received support several years in a row.
"I advocate to give a student support as long as they are in school because I want the scholarship to see them through til the end, until they graduate and reach that goal," Sara said. "Jacob is not here, but it makes me happy to at least see these kids going on to do something really good."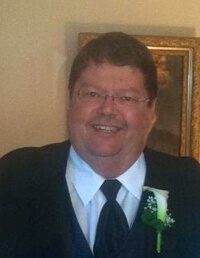 When Jay "Doc" Geiser passed away in 2014, his family wanted to do something to carry on his legacy of being involved and supporting others. They partnered with the Community Foundation to create The Jay "Doc" Geiser Fund that provides grants to students in the CTC culinary arts program to pay for supplies, tools and exams.
A graduate of Governor Thomas Johnson High School, Doc earned a degree from The Culinary Institute of America and later owned Doc Geiser's, an eatery well-known for fried chicken, cole slaw, hot dogs and hamburgers. In addition to a love for cooking, Doc also won awards through his involvement with Toastmasters, was a talented musician and was involved in planning local celebrations like the annual 4th of July celebration in Baker Park.
CTC Culinary Arts instructor Margie Liddick said that the grant is used to purchase the industry standard ServSafe food safety and sanitation training and exam vouchers for each first level student in her program each year.
"Because of this fund, we are able to teach and proctor the exam to the entire class with high pass rates," Liddick said.
Over the years, dedicated donors have created hundreds of funds with the Community Foundation that provide grants and scholarships to support academics, music, sports, and career education. Applications are currently being accepted for career education and academic scholarships. Visit www.ScholarshipsFrederickCounty.org to learn more or apply.
*This was published in The Frederick News-Post on March 13, 2023.