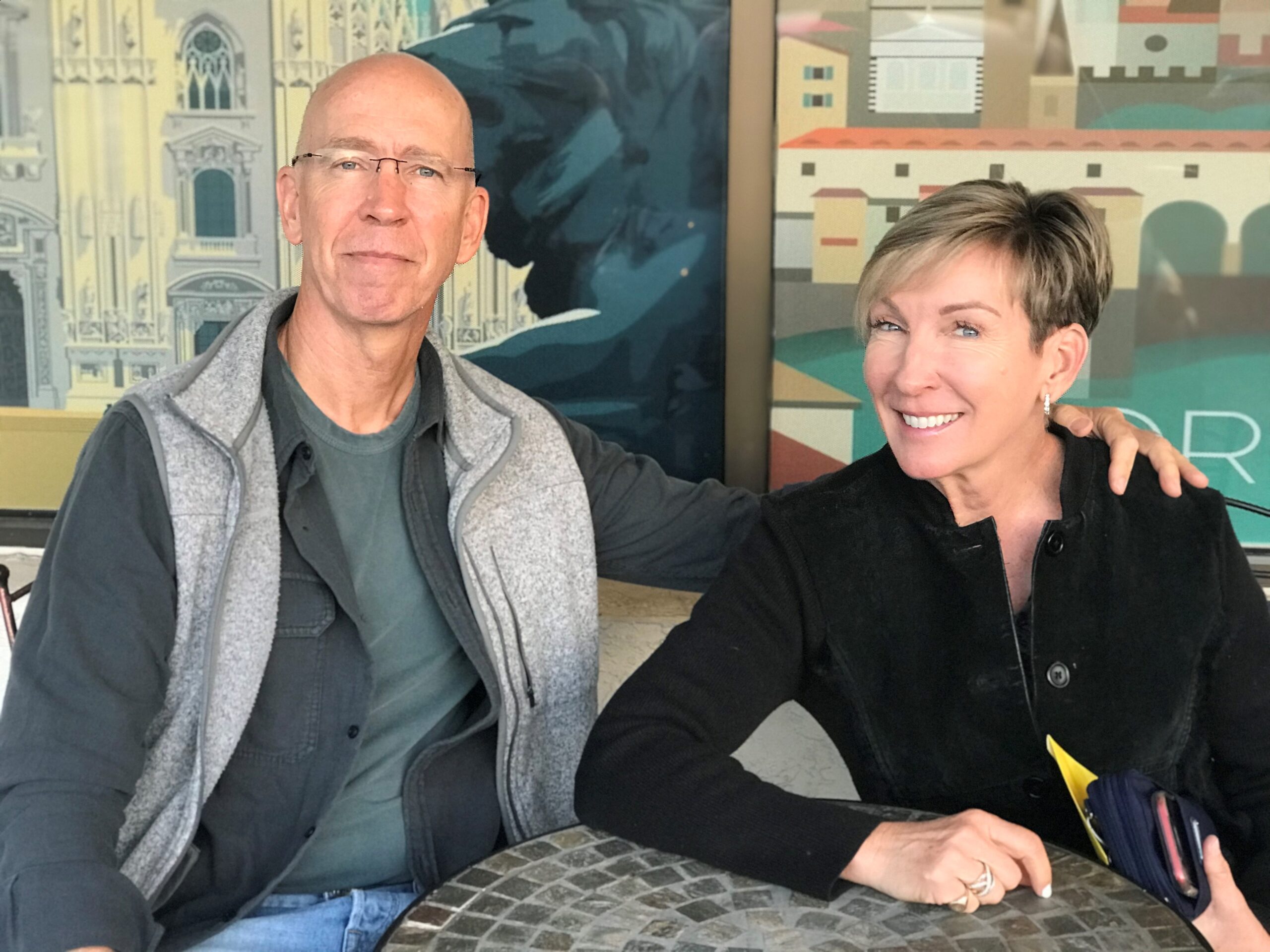 In the midst of an unprecedented public health crisis, Mark and Susan Butt have come forward in a big way to provide funding to help The Community Foundation of Frederick County respond to emergency needs related to COVID-19. Thanks to their generosity, COVID-19 emergency relief grants are being provided to 12 local nonprofits in support of programs such as childcare for children of essential employees, home activity supplies and monthly food-insecurity assistance for Asset Limited, Income Constrained, Employed (ALICE) families, and the purchase of personal protective equipment and cleaning supplies.
The Butts' support for our COVID-19 response is just the latest example of their deep involvement and support for their community.
Mark Butt was well known in the Frederick area for years for his humorous columns in The Frederick News Post and Frederick Magazine. In 2006, he published a collection of his favorites in a book called Saturday Mornings. Using the proceeds from the book's sales, Mark and Susan created a fund of the same name at the Community Foundation.
Mark and Susan, themselves the parents of four, directed that the proceeds of their fund be used to help children in need of assistance.
"We had been foster parents for many years," explained Mark. "And Susan had been very involved in community-based child advocacy programs, so we knew firsthand about how great the need for support was among some of Frederick County's kids. Since most of my Saturday Mornings columns were about family, we thought that any money the book generated would go to help organizations that assist families and children at risk."
The Saturday Mornings Fund grew steadily over the years through the family's continued generosity and the support of the community, providing much-needed care to children and families in crisis. Several years ago, Mark and Susan broadened the approved uses of its proceeds to include fragile and vulnerable adults. And to give the Community Foundation even more flexibility in grantmaking, the couple also made a generous donation to Forever Frederick County, the Community Foundation's unrestricted endowment fund, that will be used to provide strategic grants to meet Frederick County's most pressing needs at the discretion of the Board of Trustees.
"Mark and I understand that Frederick County is evolving very quickly," says Susan, "which means the needs of its residents are changing quickly, too. We have always been impressed by how carefully and thoroughly the Community Foundation vets organizations who apply for grants. They are also well-informed as to current and possible future needs, thanks to the professionally conducted Frederick County Human Needs Assessments they regularly sponsor. We definitely feel that the Community Foundation is in a far better position than we are to evaluate Frederick County's current needs and predict the issues it's going to be facing in the future as well."
"That said, predicting future needs with any certainty is beyond even the most well-informed person or organization," adds Mark. "That's why we feel it's important that the Community Foundation's trustees have access to the proceeds from a well-supported, unrestricted fund in order to act quickly to address a need in the community before it becomes less manageable."
Thanks to our donors like Mark and Susan, we have been able to respond quickly and decisively during the current public health crisis, providing grants to local nonprofits impacted by COVID-19. The Community Foundation is fortunate to have generous donors who care so deeply about our community during this unprecedented time of critical need. To all of our donors, we are so grateful for your ongoing support and trust in us.